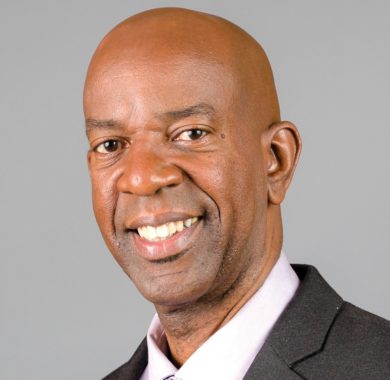 About
Mr. Murray, graduated from Temple University with a Bachelor's degree in Music Education (summa cum laude) and a Master's in Choral Conducting with advanced studies in piano accompanying. Currently, he is a Senior Lecturer in Choral and Vocal Music and Head of the Department of Creative and Festival Arts, UWI, where among other duties he teaches singing and piano and directs the UWI Arts Chorale and the award-winning UWI Arts Steel. These groups have given critically acclaimed performances nationally, regionally and internationally including Massachusetts (2008), New York (2010), Barbados (2012) and most recently Belize and Mexico in July 2017.
Mr. Murray has been the musical director/conductor of all of the MCS Productions projects including Fiddler on the Roof (2006); Oliver! (2007) – which won the Cacique award for the best production; The Sound of Music (2008); Disney's Beauty and the Beast (2009); Elton John and Tim Rice's AIDA (2010); Peter Pan (2011); Hairspray (2012) and Crazy for You (2013). Additionally, he has been the conductor of six musicals for the Town of Amherst (Mass.) including: The Secret Garden (2003); The Wizard of Oz (2004); and Cinderella (2005). Mr. Murray is also the Artistic Director/Conductor Trinidad and Tobago National Steel Symphony Orchestra (NSSO). Under his direction the NSSO has performed at many major events including: the Fifth Summit of the Americas and CHOGM (2008); Carifesta X in Guyana (2009); the Credomatic XX Inter-national Music Festival in Costa Rica (2010); the Gala Concert to launch the Centenary Year of Animé Césaire in Martinique (2013); and their own celebrated concerts at the National Academy for the Performing Arts in over the last three years. Mr. Murray also performed in the Credomatic XXI International Festival in Costa Rica (2011) where he conducted Liam Teague in performances with the Cartago Municipal Symphony Orchestra. In 2012, Mr. Murray was the Artistic Director of the SteelfesTT — the series of steel collaborative performances with international groups.
In Trinidad, Mr. Murray is well known for his championing of new music. He has led world premiere performances of many works for steelpan including: Hugh Sam's Trinidadian Rhapsody – for Piano and Steel Ensemble (2005); Nigel Diaz's The Call of Steel (2008); Gary Gibson's Caprice- for Traditional Orchestra with Steelpans (2009); and Ben Wahlund's Only When Eternity Nears – Steelpan Concerto (2010).
Guardian's Feature On Mr Murray